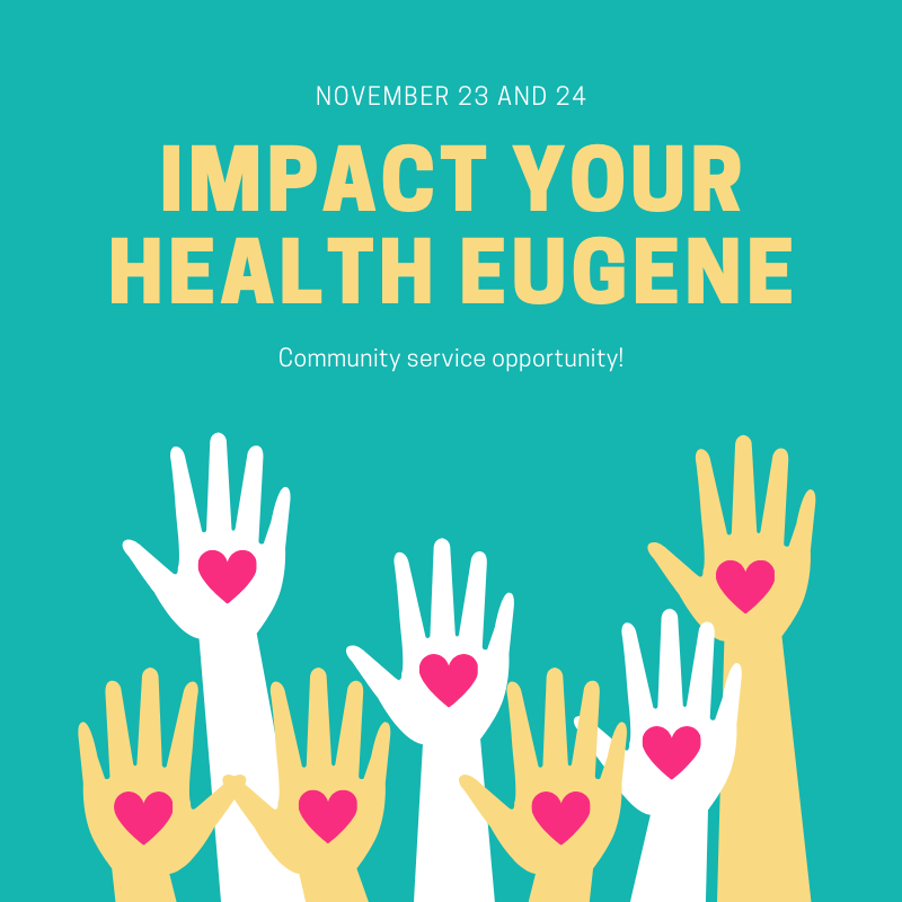 At nearly the last minute, the Lord has made it possible to have the 4th annual IMPACT YOUR HEALTH EUGENE! But it is soon - November 23 and 24! You can be a part of providing completely free dental, medical, and vision services to our community. Help needed: sack lunch makers, greeters, translators, registration table assistants, security and dental, vision, and medical volunteers. The event will be held in the auditorium of the Lane Events Center. Contact Randy Meyer at (541)937-2786 or Randy@caringhandsworldwide.org.
If you are in need of these services, check out the Facebook page for Impact Your Health Eugene.
A grant has been received for this event but it does not cover all of the expenses. If you choose to donate, those funds with be humbly and gratefully received.